Managing Committee
The current managing committee was elected on 27th September 2015.
President - Inayat Walli
Vice President - Zahir Somji
Secretary - Imran Pirmohamed
Director of Finance - Imran Lakha
Director of Education - Sameer Peera (2015 - 2017), Mohammed Kermalli (2017 - current)
Director of Operations - Suhail Jusab
Director of Ladies - Sidika Manji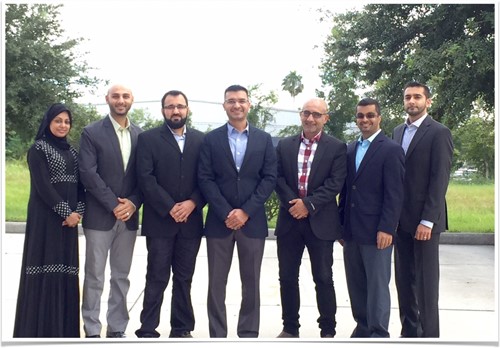 From left to right: Sidika Manji, Suhail Jusab, Imran Pirmohamed, Inayat Walli, Zahir Somji, Sameer Peera, Imran Lakha
The Managing Committee has prepared a strategic plan outlining a future outlook for the community and key areas of focus over the next three years. We are pleased to share the video recording and presentation slides for download.
HIC Strategic Plan Presentation Slides
Chairman - Riyaaz Jivraj
Secretary - Shabbir Jamal
Member - Mazahir Fazal
Member - Mohamedraza Manekia
Ex-Officio - Inayat Walli
Ex-Officio - Zahir Somji
2013/2015
President - Raza Dhanji
Vice President - Murtaza Dharsi
Secretary - Rizwan Jessa
Finance - Riyaaz Jivraj
Operations - Mustafa Yusufali
Ladies - Shelina Karmali | Zainab Alidina
2011/2012
President - Riyaaz Jivraj
Vice President - Raza Dhanji
Secretary - Murtaza Dharsi
Director of Finance - Rizwan Jessa
Director of Operations - Mustafa Yusufali
Director of Ladies Section - Shelina Karmali
2009/2010
President - Riyaaz Jivraj
Vice President - Raza Dhanji
Secretary - Murtaza Dharsi
Director of Finance - Rizwan Jessa
Director of Operations - Shabir Pirbhai
Director of Ladies Section - Sidika Manji
2007/2008
President - Mohamed Manekia
Vice President - Mohamed Kassam
Secretary - Murtaza Rahim
Director of Finance - Sibtain Yusufali
Director of Operations - Ebrahim Kassam
Director of Ladies Section - Zainab Alidina
2005/2006
President - Jabir Chatoo
Vice President - Mohamedtaki Abdulhussein
Secretary - Riyaaz Jivraj
Director of Finance - Altaf Karim
Director of Operations - Mohamed Kassam
Director of Ladies Section - Mumtaz Ladak
2003/2004
President - Meheboob Jagani
Vice President - Liakat Fazal
Secretary - Sajjad Jaffer
Treasurer - Mohammedbaqir Nurmohammed
Mukhi - Shafiq Hassan
Committee Member - Mohamed Kassam
2001/2002
President - Husseinali Yusufali
Vice President - Jabir Chatoo
Secretary - Rizwan Manji
Treasurer - Ali Bijani
Mukhi - Mohamedraza Janmohamed
Committee Member - Abbas Datoo
1999/2000
President - Mehebub Manji
Vice President - Liakat Fazal
Secretary - Raza Dhanji
Treasurer - Zulfikar Ladak
Mukhi - Kazim Nemazie
Committee Member - Sa]ad Mukhi
1997/1998
President - Gulamali M. Dewji
Vice President - Ali Asghar Nemazie
Secretary - Zulfikar Ladak
Treasurer - Murtaza Zaidi